Enjoy Gigabit Full Fibre Broadband from £32.95 per month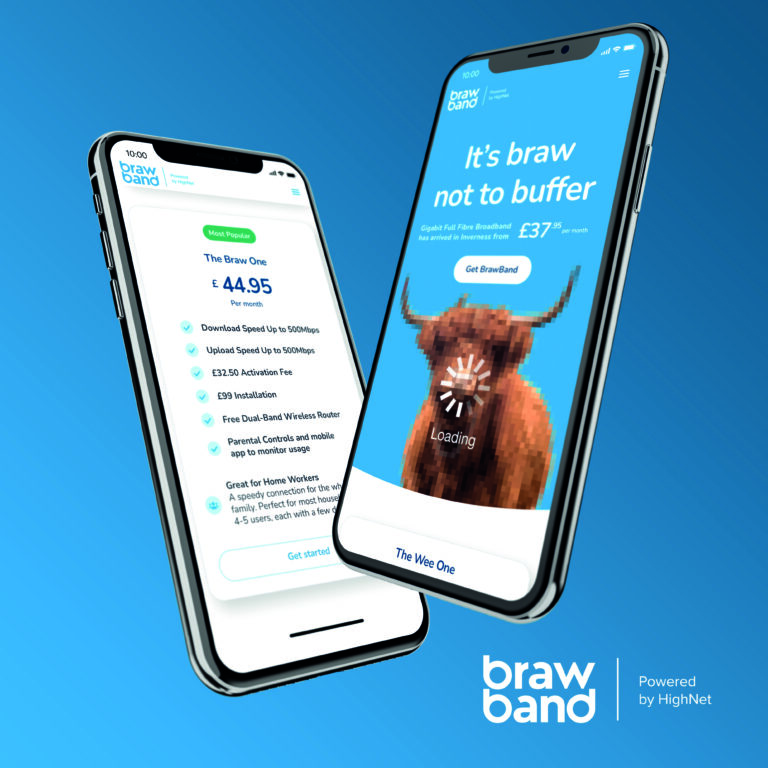 Bringing reliable, Gigabit speed internet to homes across Scotland by joining CityFibre's rapidly expanding national open-access networks.
Connectivity is now more than ever a central part of people's everyday lives, and BrawBand brings with it some major benefits. Expect a far superior online experience and enjoy simultaneously streaming TV to multiple devices without buffering, and seamlessly take part in online gaming or internet browsing. And the benefits go beyond this. With more people working from home and companies promoting an agile workforce, the service can transform digital capabilities, making the home office a far more reliable, safe, and productive environment.
Most fibre broadband you see advertised is a product called FTTC (Fibre to the Cabinet). With FTTC the fibre cable runs from the local exchange to one of the green cabinets you see sitting on the side of the street. From the cabinet to your house however, the cable is not fibre at all, it's copper. It's the copper wire that slows you down, and the further your house is from the nearest cabinet, the slower your connection is likely to be. 
BrawBand is a completely different product, commonly referred to as FTTH (Fibre to the Home) – this means the fibre cable is laid directly to your home, providing vastly improved speeds, reliability and security. To put it simply, BrawBand means no copper!
And what Speeds can you expect?
There are 3 packages to choose from, so depending on your package you can expect the following speeds:
The Wee One – 200Mbps Download and Upload
The Braw One – 500Mbps Download and Upload
The Big Yin – 900Mbps Download and Upload
You'll find more information here on what you can expect from your BrawBand speeds.
You can sign up or register your interest here  
Or
If you'd like to get in touch to find out more, just drop an email to info@brawband.co.uk and the team will help you out.