Full Tech service centre and IT solutions in the heart of Inverness
I have read the testimonials from all those large companies/businesses so here is one from an individual.
I have been using Inverness Computer Centre for the past 20 years and have always found Robert and his staff to be very professional. There is no hard sale but plenty of friendly sound advice on what suited me as an individual.
My recent purchase just reinforced that and I look forward to a continuing relationship in the years ahead.
I would have no hesitation in recommending ICC to anyone.
Just a short note to thank you for all your assistance last Thursday when I collected my new computer.
I am getting to grips with it and cannot believe the difference in speed.
Please thank Gary for all his help.
You both made it a painless transition.
David Fraser Caithness
Home User
"We have worked with Inverness Computer Centre now for a number of years and on a number of projects, private and commercial. We have always found the company to respond promptly to emails and calls (and they normally answer the phone so you can speak to an actual person – great). Their technical expertise is fantastic, I've yet to catch the boys out (and I have tried), Gary and Chris are very knowledgeable and have been a great help both on-site and on the phone. Robert is real easy to deal with and always comes back with a competitive price, prompt turnaround – and answers for any set-up issues we may have. Fantastic Local Company! We're still working with them and look forward to many more year working alongside them. Give them a shout for anything computer!"
Andy Belby
Media Pro Scotland Ltd
"Having been recommended Inverness Computer Centre, when we set up our business and office in our house 15 years ago, we were delighted with the personal honest service they provided. As a result I have continued to use Robert and his very capable team for all computer services. They always give honest advice and have been able to help us on software, setting up an exchange account to link many operator's and sold us some very reliable pieces of kit. If we encounter a problem or query Robert and his team are always available to help and will find a great solution with no fuss. I'd thoroughly recommend Inverness Computer Centre to anyone who asked."
Mr C Duncan
Franchisee McDonalds ( Inverness – Aberdeen )
"We have employed the services of Inverness Computer Centre for as long as we've been using computers & during that time we have found their service to be excellent. On a few occasions we could have had very serious problems resulting from viruses but the preventative action they advised us to take proved to be the thing that saved us from a significant amount of hassle & money. We have also had occasions when their staff have worked through the night to get us back up & running as soon as possible. We wouldn't hesitate to recommend them to anyone."
Mr Chris Dowling
Joint Managing Director at the Cairngorm Group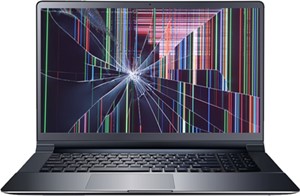 Damaged or dead laptop screen?
We can quickly inspect and offer a quote for parts and labour prior to a speedy repair, subject to us having stock of the replacement screen, if required we can source your screen and fit quickly after order.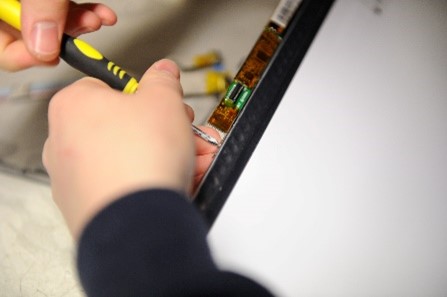 We don't just repair Laptop/notebooks but we diagnose and repair desktop computers as well.  With well over 35  years of experience in repairing computers we can repair most faults and for those that can't be repaired we can provide a complete transfer service as well.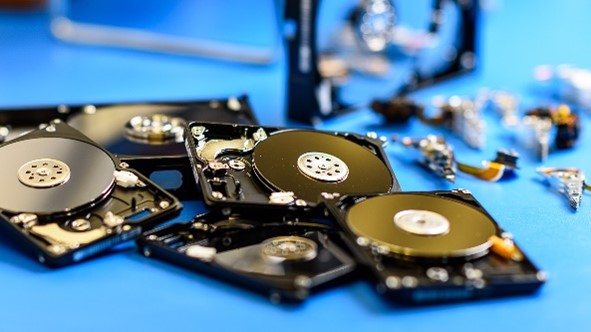 Data recovery & lost information services
Computer hard disk drives can fail for many reasons and almost all do not handle bumps and knocks very well.
We can provide you with a diagnosis and data recovery plan to assist you in getting your data back.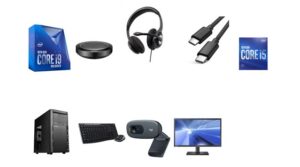 Computer accessories cables connectors
We stock a full range of cables for network / audio / video  / USB, various   connectors, backup hard drives, USB sticks, webcams, speakers, routers, wifi extenders, network switches, mice, keyboards, docking stations, graphic cards, SSD & hard discs   the list is endless
OR CALL US ON 01463 239999