Our in-store service centre is equipped to work on up to ten computers at any one time, our friendly trained technicians are on hand to help you with any aspect of computer servicing or repair.

We can advise and perform hardware or software upgrades on most brands of PCs & Laptops, visit us in store for free advice on the best upgrade path for your computer
Damaged or dead laptop screen?
Please call in with your damaged laptop when we can quickly inspect, and offer a quote for parts and labour prior to a speedy repair, subject to us having stock of the replacement screen, if required we can source your replacement screen and fit quickly after a confirmed order. Prices vary from screen to screen.
Typical cost £130.00 to £150.00 inc vat.


Dead Laptop??
If your laptop isn't powering up or simply isn't charging then we can help diagnose if this is really the end.  We can check the unit over and let you know if it is economical to repair it and if not,   we will be happy to recover the data, ready to transfer to a new machine.
Email us with your requirements here or call 01463 239 999
We don't just repair Laptop/ notebooks but we diagnose and repair desktop computers as well.  With well over 35  years of experience in repairing computers we can repair most faults and for those that can't be repaired we can provide a complete transfer service as well.
So,  no matter,  what,  we are able to get you up and running with as little down time as possible.
Why Not consider a Boost in speed to your current tower or laptop ?
We can make a perfect copy of your system and transfer everything like for like to a super fast SSD drive, this allows you to extend the life of your current system without changing the system. We can also offer memory upgrades which again improves performance. This is very popular for computers which are 3 years or older.

We have technicians who can provide a wide-ranging selection of desktop PC support and repair services for homes and businesses. Whether the desktop computer is an ASUS, Acer, Lenovo, HP, Dell, Toshiba LG, Samsung. In fact, whatever the manufacturer or model, our technicians can service and repair them all. Because our technicians have skills in fixing so many major models and makes of desktop PC, you can be confident that your machine will be in the right hands. Our aim is to provide excellent solutions to software and hardware problems, and we are experts at hunting down and eliminating malware, spyware, and viruses. We can supply and install new parts and upgrade your desktop PC to keep it running at full efficiency.
Our technicians are multi-skilled, highly experienced, and equipped with all the latest diagnostic equipment and tools. We are proud to be able to provide total solutions to the majority of the problems you may encounter with your desktop/laptop computer – software or hardware-related.
 Email us with your requirements here or call 01463 239 999
Transfer your data from old PC  to new
Upgrade your  PC storage
Diagnose computer issues
Speed up your computer. ( various options )
Virus and malware removal
Offer assistance/advice after scam emails or unwanted logins by unauthorised users
Virus infections, Malware
Operating system installation or upgrade
Set up a new  PC with your software
Laptop power issue
Laptop screen replacement
Laptop keyboard replacement
Should you need help in your own home you can opt for our call out service, our mobile engineers can assist with all manner of computer problems including networking & broadband issues.
Subject to availability of staff.
Subject to coronavirus restrictions
Please enquire for additional costs for travel and time on site.
Is it worth it?
Some printers are now very cheap to replace, you should consider the age of the printer and the inks ( original or fake)  that have been used recently, although we love to repair where possible, please consider this carefully before bringing to us for service.   
We have a minimum charge of £30.00 inc vat to inspect/repair your printer,  this charge is payable in advance, should you leave the printer with us for inspection/repair this charge is regardless of we can repair or not, should you need to purchase a new printer from us we shall refund this cost against the purchase.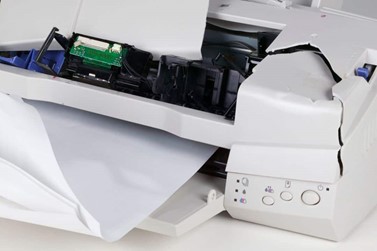 Insurance report / letter from £30.00 inc vat
If your desktop / Laptop has suffered a failure due to accidental damage and is covered under your insurance policy, and the insurance company requests a report for repair we can provide you with details of the damage suffered and the costs involved in repairing your unit or if the unit is beyond uneconomical repair.
We have a minimum charge to inspect and report in writing of £30.00 inc vat. This is payable in advance, should you leave the equipment with us for inspection/repair. This is regardless if we can repair it or not, should you need to purchase a replacement unit from us we shall refund this cost against your new purchase.
We charge a rate of £50.00 + vat per hour for labour  ( Time spend on the project + travel time is also charged).
Typical costs  (not fixed cost )
Wipe and re-prep system and  data copy £90.00 inc vat  ( email  extra charged per hourly rate )
Copy data to new ssd and supply new ssd drive  starting at  £150.00 inc vat
General service/check system/health check  etc  starting at   £60.00 inc vat
General service/check system/health check  etc + software updates  starting at   £75.00 inc vat
Laptop screen replacement starting  from £130.00 inc vat  
Other repairs Parts cost + Hourly rate
Estimates will be given  ( PLEASE NOTE  THESE WILL NOT BE  A  NOT FIXED COST AS OTHER UNFORSEEN LABOUR OR  PARTS MAY BE REQUIRED)
We have  a minimum charge of £30.00 inc vat  to inspect / evaluate  all equipment for service / repair. This is payable in advance should you choose to leave the equipment with us. This charge will be made if the equipment has been repaired or not, no refunds shall be given once inspected.  
Important notice
Any goods left for repair/service that is not collected by the owner, these items shall be disposed of or sold,  to recover our repair costs after 90 days of first notice to collect item.
 We will always contact you by phone/email or text message.